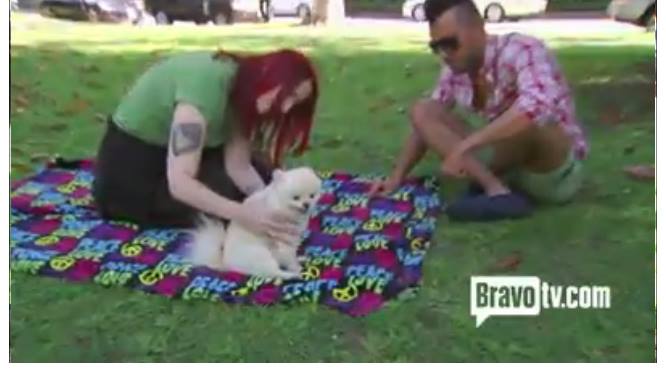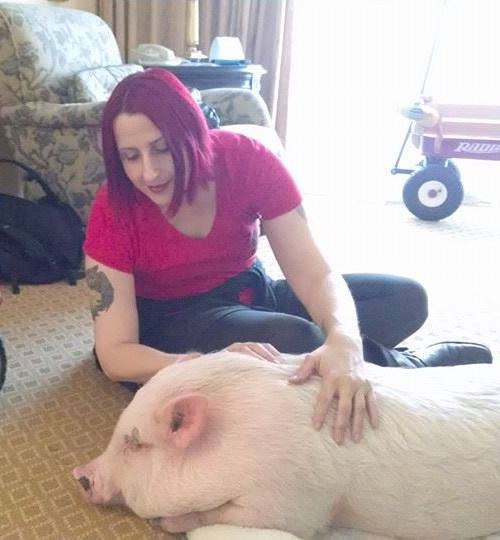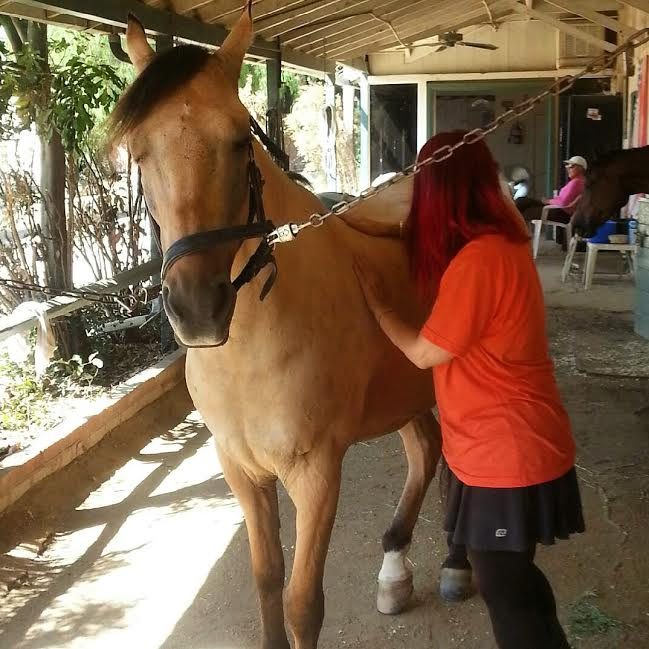 Milo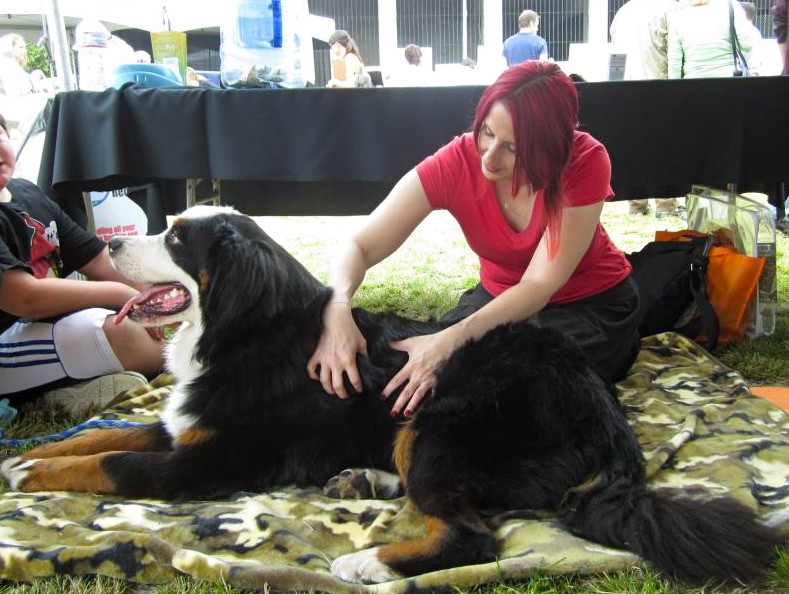 Amber Lockspeiser was certified as a Certified Animal Massage Therapist through an intensive program at the Ojai School of Massage in California in 2010 where she learned anatomy and physiology, different massage techniques, CPR and First Aid. Her massage practice includes Acupressure, TTouch, Swedish Massage, Myofascial Release, Trigger Point Therapy, and Jin Shin Jyutsu®.
Amber is a Certified Reiki practitioner who studied with Katt Lowe from Connect Within. Amber also trained in Animal Reiki with Magi Loucks who founded the non-profit corporation Emma's Arc in 2009 with the mission to improve the relationship between humans and animals, locally and worldwide.
Amber is also a practitioner of Animal Jin Shin Jyutsu® a physio-philosophy which is an ancient art of harmonizing the life energy in the body. Amber is certified by the Red Cross First Aid and CPR and is a member of the International Association of Animal Massage and Bodywork. She volunteers for Dharma's Rescue, Bark and Bitches, Dogs Without Borders, Bill Foundation, The Animal Hope & Wellness Foundation and Dachshund Rescue of Los Angeles.
Amber most recently became a certified practitioner of Canine Kinesiology Taping also known as K-Tape. K-Tape is a stretchy athletic tape that sticks to the skin on people and the hair on animals which causes a decompression effect of the skin resulting in increased blood flow, pain reduction, and more.
Most recently Amber became a certified practitioner of Equine massage,  Massage therapy is extremely beneficial to horses for pain relief, stiffness, improved circulation and many ailments that horses are susceptible to.
"Helping Animals is life long passion" she says. "There is nothing in the world that makes me happier than to help heal an animal. I believe in a holistic approach and preventative care to ensure a good quality of life and to reach a homeostasis state."
Amber travels all around the Los Angeles area including Hollywood, Silverlake, most of the Valley, Santa Monica, Pasadena, Eagle Rock, Alhambra etc. . (Additional travel charges may apply)

Member of The International Association of Animal Massage & Bodywork
Leave a comment